Houston Police need your help identifying suspects that allegedly stole 5,000 gallons of diesel gasoline in the 800 block of South State Highway 6 in late July 2022.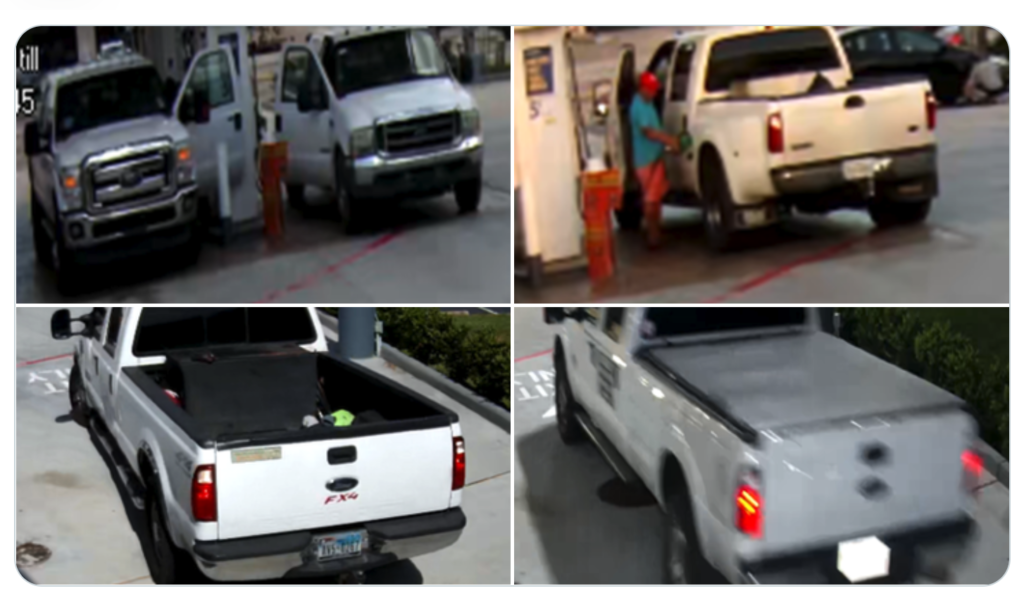 The suspects and their vehicles were caught by a surveillance camera. According to police, the suspects are believed to be driving two white Ford pickup trucks. A third suspect was driving a blue Volkswagen.
If you have any information about this case, you are urged to contact Crime Stoppers at 713-222-TIPS or the HPD Property & Financial Crimes Division at 713-308-0900.