The Houston Police Department is awaiting autopsy results on human remains found in Pasadena, Texas today which is believed to be related to the disappearance of 2-year-old Nadia Lee on October 18, 2022 according to a press release from the Houston Police Department.
The suspect, Jyron Charles Lee, 26, is now charged with capital murder in the 351st State District Court. He is believed responsible for the disappearance and possible death of his daughter, Nadia as well as his wife.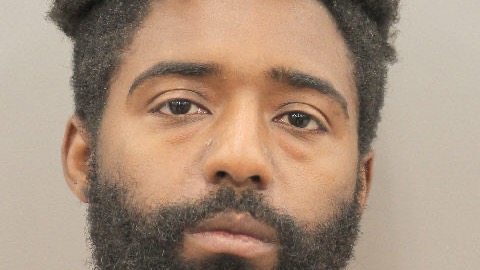 Lee was charged with murder in the 185th State District Court in the death of his wife, Nancy Reed, 22 on October 19, 2022. Lee had told officers he had placed his wife in a chokehold during an argument at a hotel that police responded to in order to prevent her from injuring their children. She was transported to a local hospital where she died as a result of her injuries from that assault.
During the investigation, it was determined that Nadia (his daughter) was unaccounted for and was officially reported missing by HPD. Further investigation identified Jyron Lee as the suspect in Nadia's disappearance. On December 6, Lee was charged for his role in Nadia's disappearance. It is believed she was killed on or about October 16, 2022.
Today, HPD Homicide detectives, the HPD Dive Team, and Texas Department of Public Safety – Texas Rangers Division, along with assistance from Texas Equusearch, recovered human remains from Vince Bayou in Pasadena. Based on information obtained throughout the investigation and circumstances in which the remains were recovered, it is believed the remains are of 2-year-old Nadia Lee. However, the official identification is pending autopsy results.
Lee is in currently in custody and is awaiting trial.