A suspect, described as a male, was observed firing a gun in the nightclub's parking lot before fleeing from police.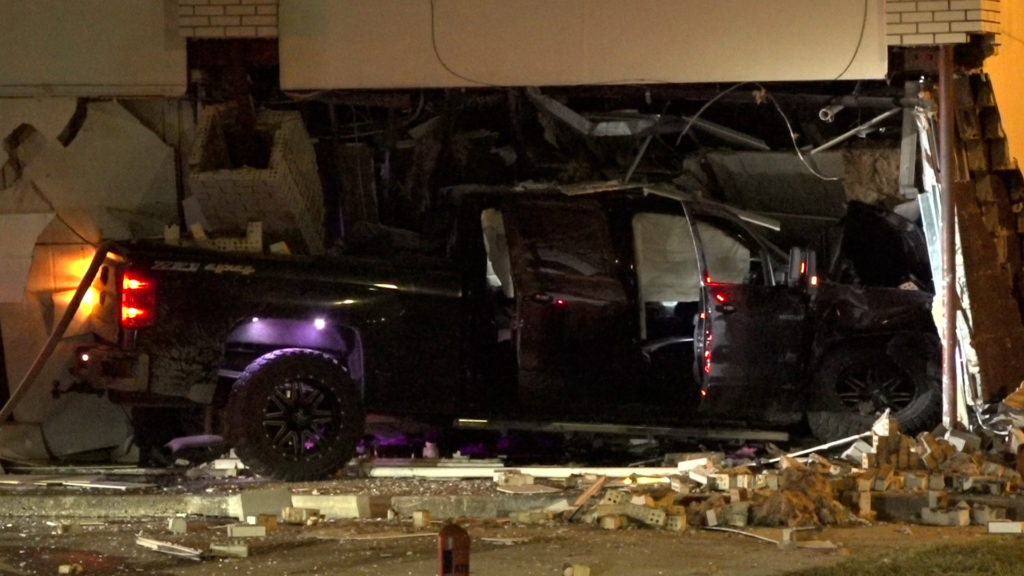 While fleeing, the suspect lost control after going over a railroad track and crashed into a nearby building, causing extensive damage.
The suspect then left the damaged vehicle and fled the scene on foot. The immediate area was locked down by Houston Police, while they searched for him.