Drivers around Houston are starting to finally start to see some relief at the pumps with gas prices reaching the midrange in La Marque, TX, a suburb just south of Houston.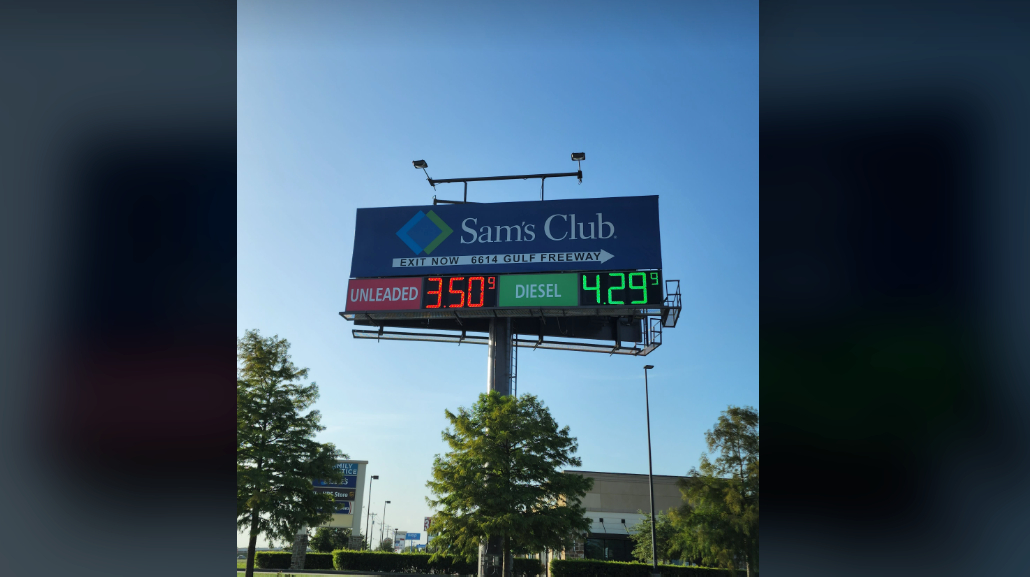 In case you want to swing by and fill up, Sam's Club pictured here is located at 6614 Gulf Freeway in La Marque.
The Shell station while 4 cents more (a whopping 76 extra cents if you have a larger 19-gallon tank to fill from empty) does not require a membership.
While Sam's Club is for members only, there is a Shell station across the street, located at 1001 FM1764 in LaMarque.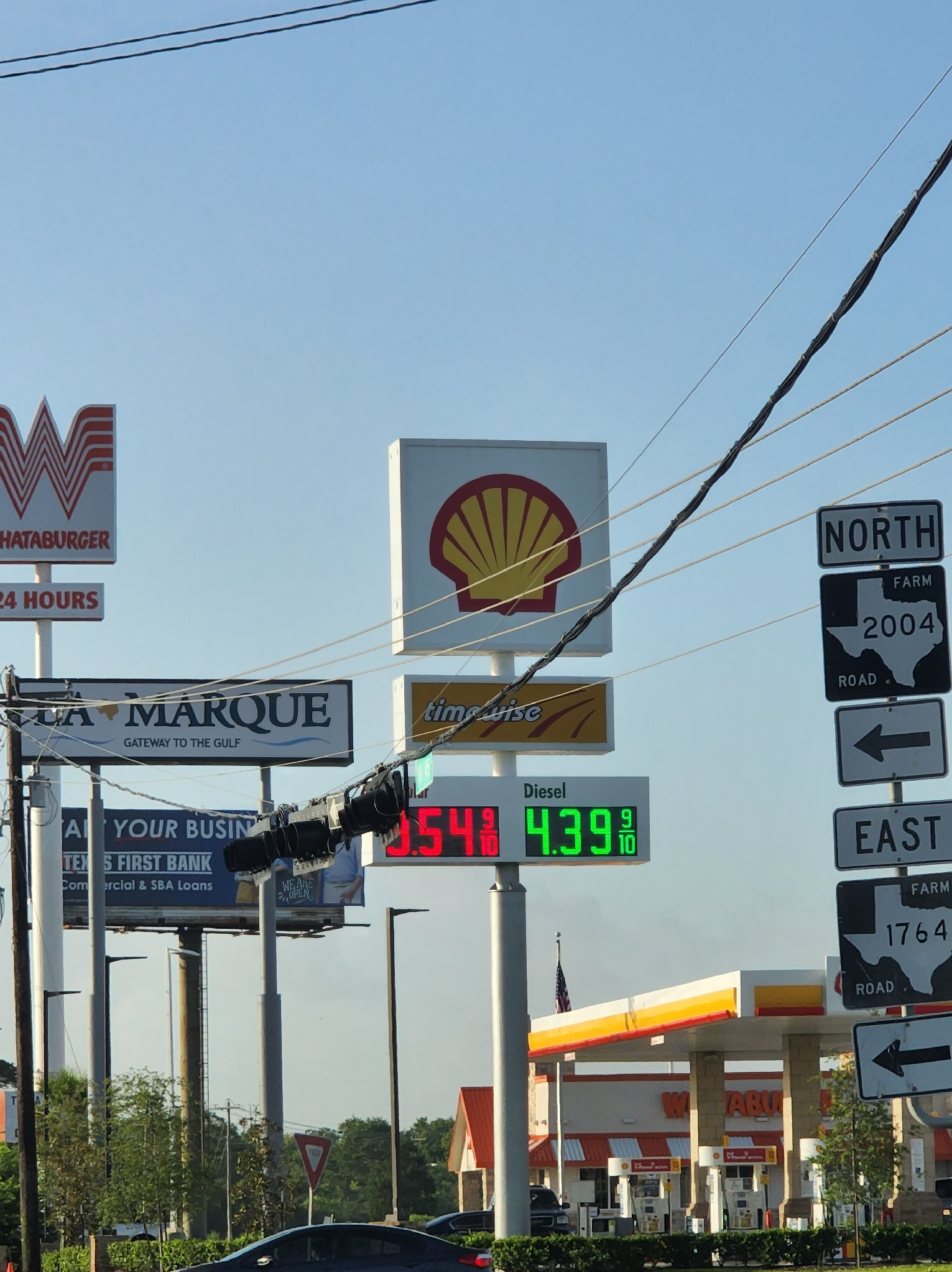 No matter which of these gas stations you choose, both of these are priced well below the average.
According to AAA, as of July 16, 2022, the national average price of a regular unleaded gallon of gas is $4.548. Texas is a bit lower, coming in at $4.069 and Houston is at $4.099.
Just a month ago, the Texas Average for a gallon of regular unleaded gas was $4.691 and Houston came in at $4.668. The highest recorded average price in Houston reached $4.68 on June 11, also according to AAA.
This is over a $1 price difference from what we are seeing today, but still a sharp increase from what we saw a year ago when gas prices in Houston averaged $2.785 for a price of regular unleaded fuel.
West Texas Crude oil is also down, according to Oilprice.com. On Friday, July 16, 2022, West Texas Crude closed at $97.59, down from $115.25 a month ago on June 16, 2022.